Think Company
An experience design and technology consultancy.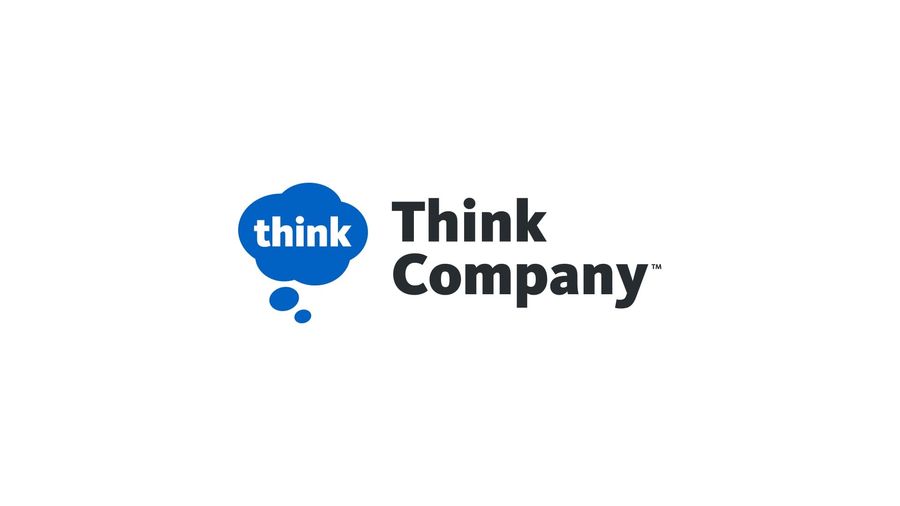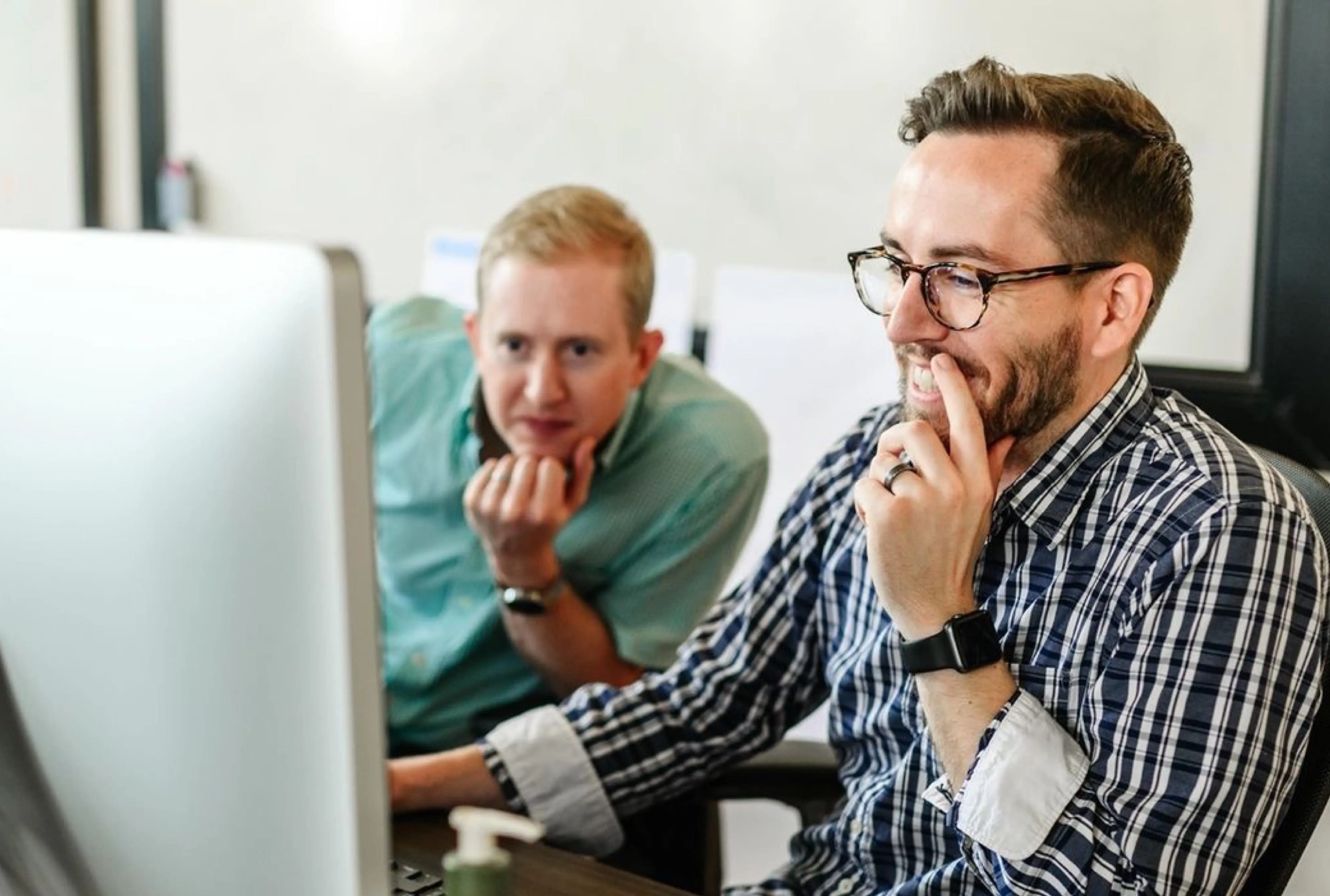 During my time at Think Company, I've designed countless products, worked with dozens of clients, and helped to define many new processes within the company.
For clients, I've modernized their visual aesthetic, talked to their customers, helped them understand their product problems, created mockups, prototypes, workflows, and presentations.
Instead of sharing everything I've done, I'm going to focus on the few things I'm most proud of.
---
Managing People
I was hesitant to be a manager, not knowing if it would be a good fit for me. I ended up enjoying it more than expected. I enjoy working with people who are newer to the field of design. They're excited, motivated, and simply need some guidance along the way.
While I still have a lot to learn, I've proven that I'm a good listener, candid communicator, and someone who knows how to build trust.
Here's some direct quotes from people I've managed:
His consistent openness, honesty, and understanding. He has a calm and nonjudgmental demeanor that helps me feel less shy about sharing my thoughts and frustrations.
Over the past year Shawn and I have discussed topics that felt challenging to bring up but his responses were validating, acknowledging the difficulty of bringing up the topic and navigating the subject effectively.
I have asked Shawn difficult questions about the business, about our policies and practices, and so on, and he has given me clear, truthful, and satisfying answers. He doesn't dance around the question or sugar coat the answer. He also has strong emotional intelligence, which has earned my trust in his ability to support me in tumultuous times.
Shawn has a way of listening and trying to interrogate the meaning behind what I'm saying or asking that reminds me of a trained therapist, which is a good thing! I think he has innate ability to understand people, and when he doesn't, he works to clarify or elicit meaning by asking insightful questions.
Shawn's answers are always complete and clear, and he has provided satisfying responses to even the most difficult questions. He is direct when asked simple questions, while also being thoughtful and considerate in more sensitive situations.
---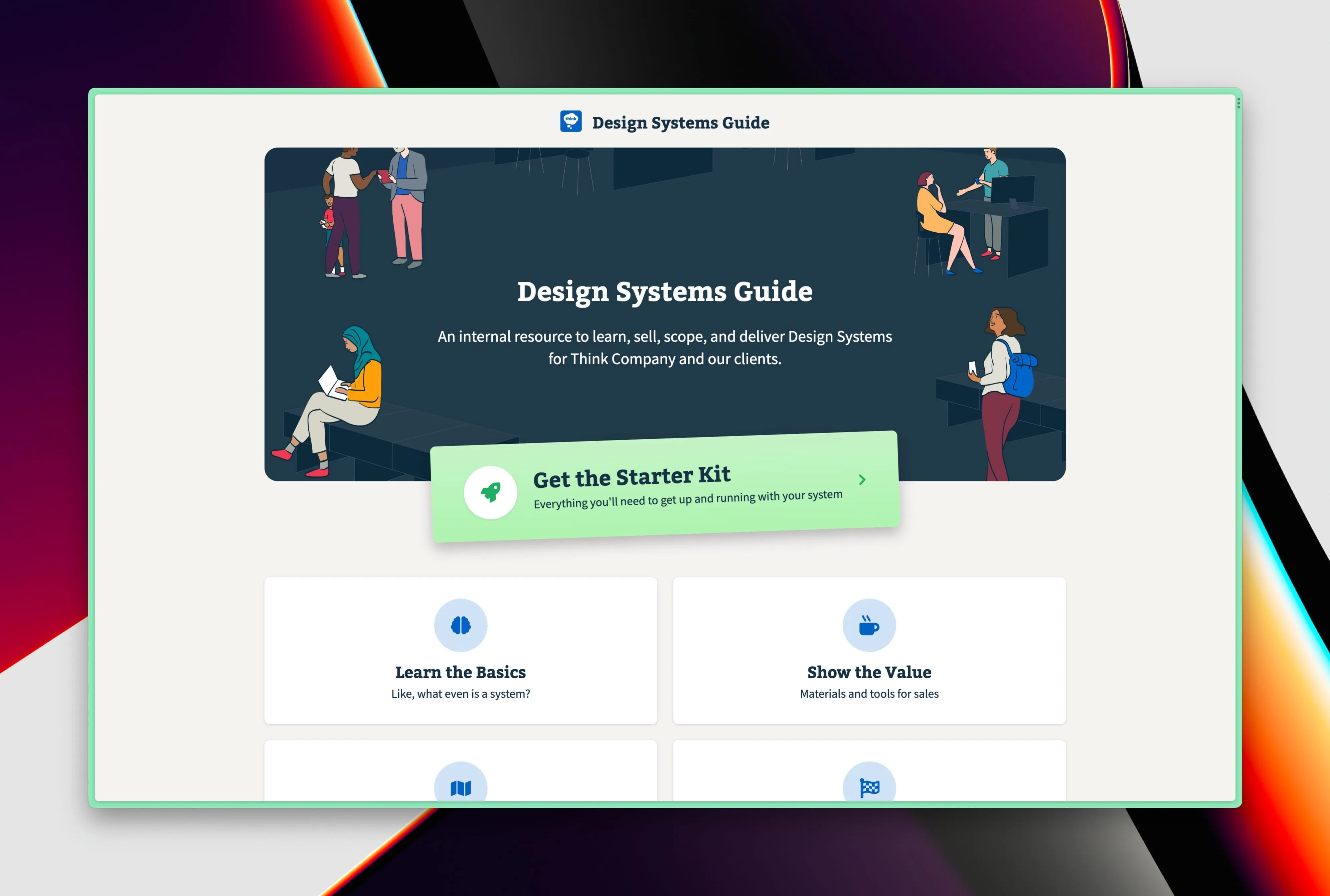 Design Systems
While Principal of Design Systems, my role acted as a bridge between Think Company's delivery, sales, and marketing teams. I was responsible for defining, educating, and evangelizing design systems for the whole company. On any given day, I could be on a sales call with potential clients, building tools for our internal teams, or planning for a workshop.
An internal resource to learn, sell, scope, and deliver Design Systems for Think Company and our clients.
I created the Design Systems Guide to be the source of truth for design systems at Think Company. If you need sales material, project scoping information, or tools for client projects, the Design Systems Guide is the place to go.
---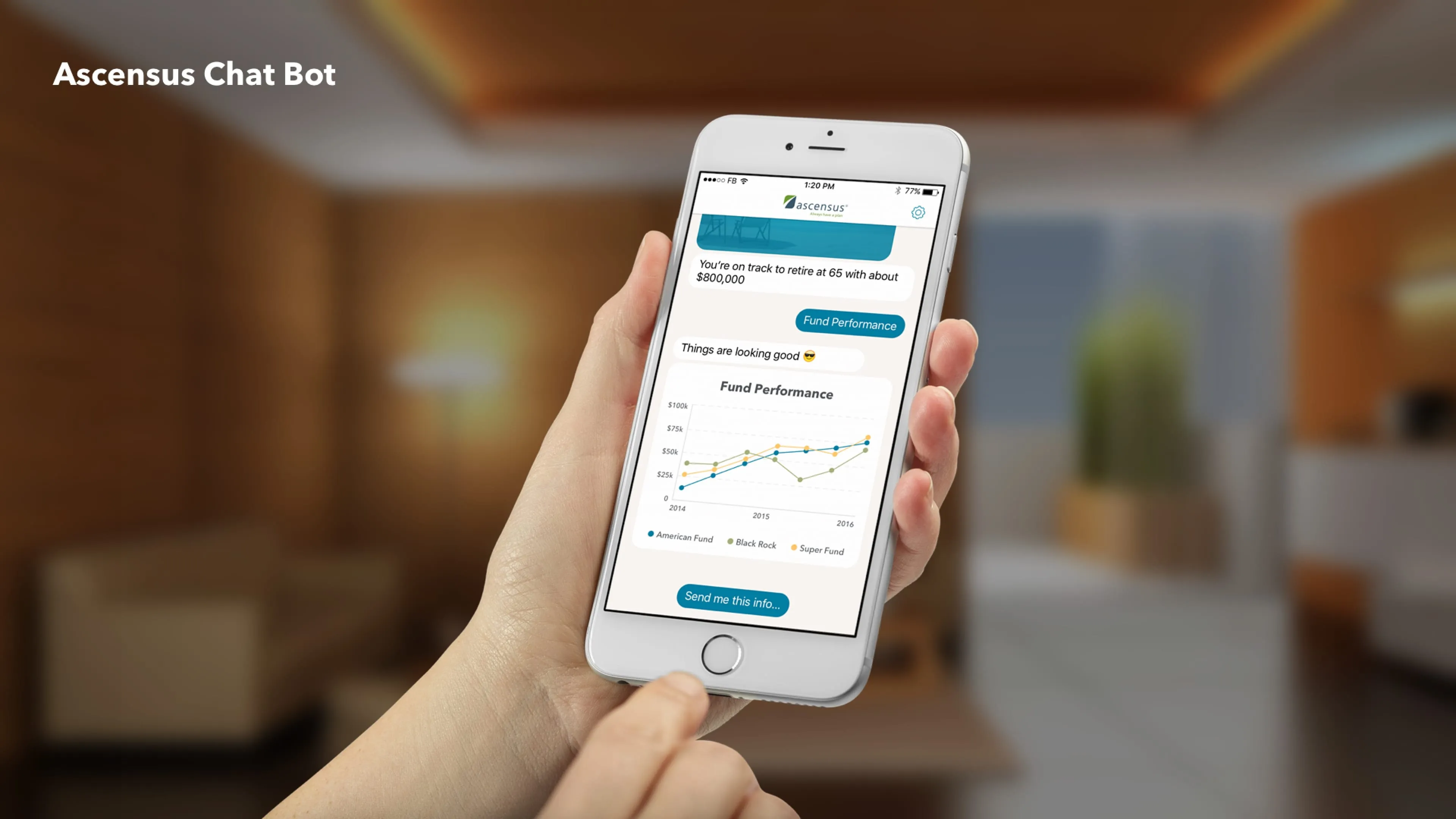 Establishing Long-Term Projects
I started at Think Company as an Experience Designer and slowly worked my way up to leading projects. More than a few of these projects grew into large, core accounts for Think Company. Over time, I was able to see my initial work grow and evolve as other designers came on to pick up what we started.
Some of the core accounts I worked on:
Merck
Ascensus
AmerisourceBergen
---
Some of the things I personally designed